Note - My legs are not this tan (I wish, right?), I was wearing brown tights.
Today is Jeff and my anniversary, which means it's the perfect day for a little date night action. It's weird, but I guess starting next year we'll have a new anniversary to celebrate. We were talking about celebrating our pre-versary this year (a year before our wedding) but it turns out I'll be out of town that weekend so I guess it's just a regular old anniversary this year ;)
We're heading to
Mercat a la Planxa
later to celebrate - tapas is our little tradition. Not only did we get engaged in Barcelona, but our first date was also at a tapas place. For me, date night is the perfect excuse to break out some of my pretty shoes that are impractical for my everyday life - helloooooo red suede! I didn't mean for my shoes to match my nails, but I am definitely not upset about it.
Linking up: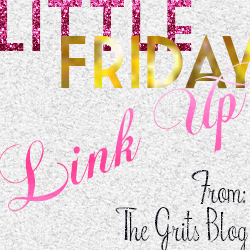 Follow along with everything Kristina does via
Google Friend Connect
or
Bloglovin
!