You can't tell, but I snapped these pics in a hurry last week before those intense storms rolled through. It was still sunny, but you could see the clouds looming to the west. I used to love storms when I was little, but now they freak me out a little. Maybe because of all of the super destructive tornadoes that have been rolling through Oklahoma, or maybe because there isn't a good place to seek shelter in my current house - every room has windows! Needless to say, I took a couple of pictures and then ran inside.
I hope your week is off to a great start (and stays storm free)!

Linking up: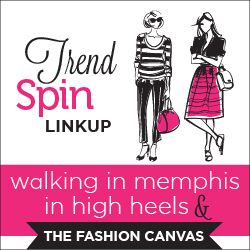 Follow along via
Google Friend Connect
or
Bloglovin
!