There have been a lot of rainy days this fall. I'm not usually one for rain, but in the fall I weirdly enjoy them because it gives me an excuse to wear leggings, cute boots, and cozy sweaters.
You guyyyyys, there are only a few days left of my shopping ban! I did make one slip-up, so I might go a few days into November. It's been surprisingly easy - I just delete all of my sale alerts without reading them and tried to read during my lunch break instead of hitting the stores. I think once I'm allowed to shop again I might make a little budget for myself to help reel the spending in. Do you have a shopping budget?

Linking up: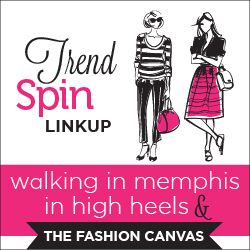 Follow along via
Google Friend Connect
or
Bloglovin
!